May 31, 2010
Posted by

Brittany
at 12:36 PM
1 comment:
Links to this post

I have a friend who has a really unique sense of style... He wanted me to make him a bowtie, here's what I came up with...
The pattern is really simple, pretty much the same thing as my
bows, bows, bows
pattern, just with some minor adjustments...
I chained 45,
hdc in 3rd ch from the hook,
ch 2, hdc across for 7 more rounds.
I used an 'I' hook for this project.
For the bow center,
ch about 15,
sc across for 3 rounds.
For the strap,
measure the person's neck and chain however many inches you need. Once your chain is complete, hdc across for 2 rnds. I sewed a small button on the back of the bow so the strap can fasten to it.
I'd love to see your finished work, so please feel free to email me pictures so I can feature your work on my blog!
For my latest pattern (a cute knotted heandband) click
here
For my latest super easy scarf pattern click
here
Both great for last minute gift ideas!
Hope U Enjoy & Happy Crocheting!!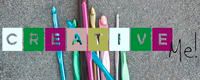 Posted by

Brittany
at 11:48 AM
14 comments:
Links to this post

I think this is my favorite thus far... Sorry, no pattern, it was one of those things where I had an idea and just picked up my yarn and went for it. I'm gonna try to start another and write a pattern as I go :-)
Its not a hard bag if you would like to attempt it. The base of the bag is started off by chaining the desired length of the bag, then sc around the chain until you have the base as wide as you would like the bottom of your bag to be. After the desired width is achieve, I just dc all the way up, changing colors every so often, until I have the desired height...
Hope U Enjoy & Happy Crocheting!!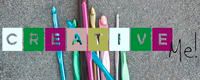 Posted by

Brittany
at 11:12 AM
4 comments:
Links to this post